June 7, 2022
Posted by:

Rachel DeLaune

Categories:

Blog, Uncategorized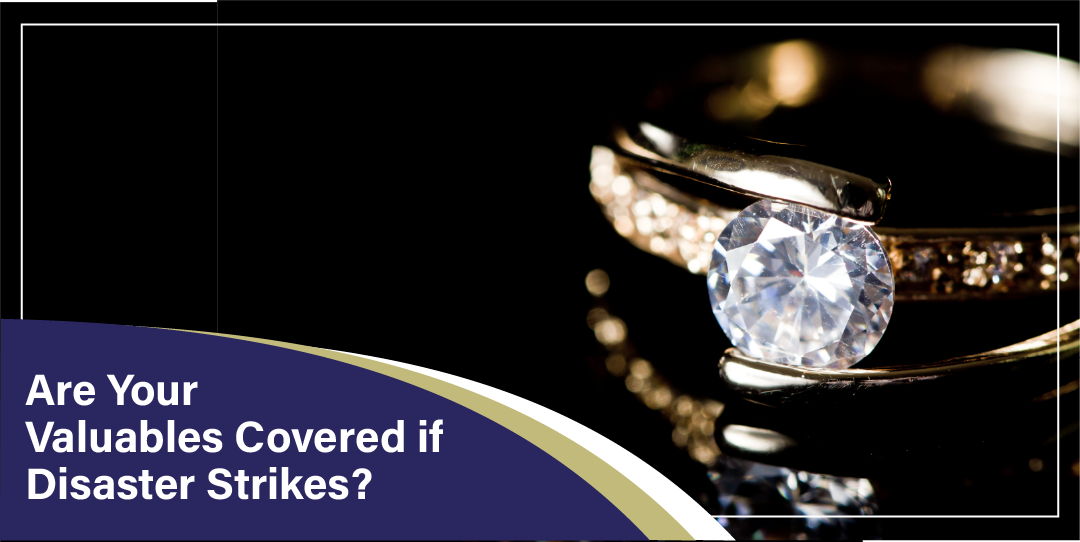 Insuring Your Collections and Valuables
When you purchase a homeowners insurance policy, you assume that your valuables will be protected in the event of a disaster. But if you have particular types of items or collections in your home, you may want to consider purchasing additional coverage. Learn more about the kinds of possessions that may require extra protection, as well as important steps to help you get the coverage to protect them.
What are some examples of items that may require additional coverage?
Jewelry: In many cases, coverage for jewelry depends on how much your items are worth and the type of loss (whether it's fire, theft or something else). Most insurance companies won't assume that you have expensive items, so it's important to know what you have and how much it's worth to get the right coverage. In some cases, jewelry is covered under your standard homeowners insurance policy, but has a lower dollar limit of coverage if it is stolen. If you have valuable family heirlooms or an expensive engagement ring, you may want to consider additional protection.
Vinyl record collections: If you're an avid vinyl collector with lots of rare albums, you may want to consider what it would cost to replace these items in the event that catastrophe strikes. Casual collectors might already have enough coverage, but for those who have thousands of dollars invested, extra coverage is vital. Your standard household coverage usually protects your collection if its value doesn't exceed a certain amount, and that varies depending on your policy. You might also consider that a typical homeowners policy covers a standard amount per record, so if you have a large collection, it may be worth double checking to make sure you have enough coverage.
Wine collections: Typical homeowners policies value household goods at 10% of the value of the insured property, but that often doesn't include wine collections, which are considered "consumable goods." Additionally, because wine collections require unique storage conditions, damage to collections due to failed climate control systems, natural disasters or drain/sewer backups aren't typically covered by a homeowners insurance policy. Additional insurance coverage can protect against things like accidental breakage, water-related damage and even theft.
Sports cards or memorabilia: If your baseball card collection is considerably larger than just a box you've had in your closet since you were a kid, you might need some additional coverage to protect it. Typically, homeowners insurance coverage of your collectibles is based on the documented purchase price, rather than the current collectible value. For something that appreciates in value over the years, you may want to consider extra protection.
General tips for protecting your valuables:
Keep an inventory. Like other items in your home, you need an up-to-date inventory that documents each item accurately. Photos are extremely helpful to document condition, which can have a significant impact on the insured value of your possessions. If possible, keep copies of the receipt of purchase for your items. Be sure to keep backup copies of your inventory, or keep a digital version saved online in a secure, cloud-based program.
Consider an appraisal. Although your collection might be special to you, it's important to know its actual monetary value in order to have adequate insurance protection. Hiring a professional appraiser can help you account for things like market value, replacement costs and how your valuables may have increased in monetary value over time.
Regularly reevaluate how much your items are worth. If you have a valuable collection, its value may be subject to market fluctuations. It's a good idea to revisit your items' value every few years to make sure you have enough insurance coverage to protect them.
Want to be sure you have enough coverage to protect your valuables if disaster strikes? Reach out to us for more info. We'll be happy to answer any questions you might have, and if you need additional coverage, we'll help you find it.